The Benefits of a Paraffin Wax Treatment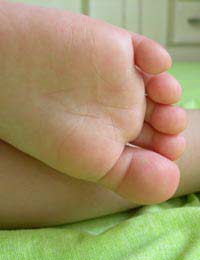 Softening hard, dry skin, particularly on much-used areas of the body like our feet and hands, can take a considerable amount of time, effort and money. Paraffin Wax provides an easy to use method of treating tired skin that has many benefits.
What is Paraffin Wax?
Paraffin wax is produced by separating, or refining, the wax found in crude mineral oils. To purify it is boiled, chilled and pressed through a filter. This process creates the heavy, colourless, odourless liquid substance known as paraffin wax.
Healing Benefits
The application of heated paraffin wax, to area of the body that are painful, creates a soothing barrier that allows pain to diffuse. Paraffin wax treatments can therefore provide a beneficial aid for sufferers of arthritis. The hands or feet are gently dipped into the heated wax and the wax's natural properties, combined with the temperature, begin to soothe muscles and soften the skin. This soothing heat remedy helps reduce inflammation, aches and pains, and can also work on muscle strain and stress, stiff joints and tendonitis.
Heated paraffin wax is also used in full body massage treatments to provide a beneficial means of creating balance, by releasing tension and strain and easing relaxation. To further aid the healing process essential oils are often added to the paraffin wax to enhance the treatment and therapeutic benefits.
How Paraffin Wax is Applied
Paraffin Wax should be heated in a sterile container, whether at home or in a professional salon. As the wax heats up it becomes liquefied and enables the hands or feet to be dipped into the substance. The soothing heat opens up the skin's pores and provides a deeply comforting treatment that also encourages the release of toxins in the body. Dirt or grime that may be trapped in the skin also rises to the skin's surface for removal. As the feet, or hands, are dipped layers of wax will gradually build up on the skin, and will begin hardening.
Feet should be washed and thoroughly dried before immersion into the heated paraffin wax. All jewellery should also be removed prior to application.
Removal of Wax
Once the paraffin wax has cooled and hardened it will be ready to be removed. The wax will be easy to peel off. When all the dried wax has been removed the feet will be ready to be massaged gently. As the heated wax has increased blood circulation to the area, and the added moisture enables the skin to become more nourished, the feet will naturally welcome the additional therapeutic benefits of a relaxing massage.
How a Paraffin Wax Treatment Works
When paraffin wax is heated it becomes a warm liquid. As feet are gently dipped into the liquid pores open and toxins release. As the wax begins to cool and harden it firms into a glove-like coating on the skin's surface, which retains moisture close to the skin. This process soothes and softens the skin and allows it to become more supple and pliable. Hard, dry skin appears smoother on the surface and softer to the touch, and the skin's overall condition is greatly rejuvenated.
Foot Care Expert is sponsored by Purely Energy, who have funded a lot of our content. If you are looking for a low cost business energy supplier, take a look at their website.
FOOT CARE EXPERT IS FOR SALE.
This website is for sale [more info].
You might also like...
Hi! Does it cure sweaty palm and feet too?
Kath
- 10-Sep-16 @ 4:05 AM
thank you this page was very useful ..
robert
- 3-Jan-12 @ 11:13 PM