How to Reduce Cankles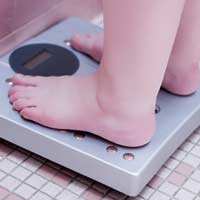 Cankle is the term used to describe the chunky integration of calf and ankle. Calves generally taper into the ankle creating a slender shape, indent and outline. A cankle, on the other hand, will appear less sculptured, thicker and shorter in appearance and is an indication of excess weight distribution in the lower legs. If you have a problem clearly identifying where your calf ends and your ankle begins you have cankles.
What Causes Cankles?
Your genes and your weight will both play a big part in the appearance of your body. If you are prone to storing body fat you may also experience excess visually cosmetic concerns like dimpled thighs, a generous bottom and cankles.
Excessive fluid in the legs, known as edema, can also be another cause for cankles. Edema is the accumulation of blood and fluids in the body that is sometimes caused by kidney and/or heart problems. Edema is also temporarily experienced by pregnant women and in this case can be greatly reduced by elevation of the lower leg when possible. High blood pressure sufferers may also experience water retention in the body that can result in the thickening of the ankles.
If you carry excess body weight or are just healthily heavy you may develop cankles because slender, tapering ankles will not be able to support your body's weight.
Diet and Nutrition Alternatives
Cankles are generally a sign that an individual is carrying excess body weight. In order to reduce this excess weight taking a careful look at diet is essential. By reducing intake of fat, carbohydrates and sugar in the diet weight will begin to drop off, which will impact on body shape in many ways. Not only will an individual feel more body confident but will also begin to notice, and appreciate, the changes in body shape definition.
A diet that is balanced and includes more fruit, vegetables and lean meat will help in the reduction of excess body mass and stored fluid in the lower legs, which also contribute to cankles. Reducing salt intake will also help minimise water retention, as too will reduction in the consumption of alcohol. Combined with daily exercise following a healthy eating plan has many benefits to body appearance and confidence.
Exercise Benefits
A regular exercise regime, that includes cardiovascular work to increase the heart rate, will help maintain body shape and encourage healthy circulation in the lower legs. Following an exercise regime will encourage weight loss and body mass inch reduction over time. There are many calf specific exercises that work this muscular area of the lower leg and help to tone this muscle bulk.
Single leg raises, for example, elevate the calf and encourage toning and definition by increasing muscle build up and reducing fat loss. This increase in muscle in the calves will create slender ankle definition. Regular exercises that include flexing of the calves also help reduce and slim down the cankles. Trampoline workouts, jumping exercise, dancing and any form of movement that focuses on the lower leg are a good idea to include in a regular cankle slimming exercise regime.
Corrective Surgery
If you are not over-weight but still have chunky cankles you would like to rid of, outpatient cosmetic surgery is available. This one-hour procedure provides a liposuction process that removes excess fatty tissue from under the skin in the calf/ankle area. This is generally a low-risk procedure performed under general anaesthetic and surgery recovery time is minimal.
For those with reduced muscular definition in the calves, which create a lack of tapering into the ankle, calf implants could provide a corrective solution to the reduction of cankle appearance. Corrective cosmetic surgery is an expensive process that requires sufficient healing time and should therefore be carefully considered with research before embarking on the procedure. If is recommended that you seek medical advise before any form of cosmetic or corrective treatment.
Cankle Camouflaging
Whilst increasing the amount of exercise you undertake and decreasing the fat, sugar and carbohydrates in your diet, you may wish to temporarily camouflage your cankles. The fake tanning process known as double dipping can help create the illusion of slimmer calves and ankles so that you do not feel the need to cover up your cankles. During the double dipping treatment your body is given one light tan application before another darker layer is added to specific areas of the body to create the illusion of a more contoured outline. This effective process can be topped up at home using self-tanning products that are widely available.
You might also like...