Arch Strain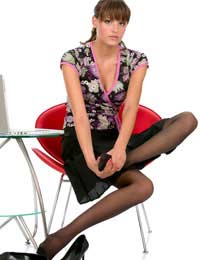 Arch strain is a name given to the pain and inflammation experienced in the arch of the foot, which is the raised area that runs from the ball of the big toe to the heel. Pain can be both sharp and acute or described as a burning sensation.
Causes of Arch Strain
There are many reasons why arch strain may occur. It may simply be a case of an injury or sprain of the foot that has led to temporary symptoms of pain and will recover in time.Another possible cause may be due to having flat feet, when the foot rolls inwards when walking. This can cause strain to the collapsed arch of the foot, especially if the person is on their feet all day or participates in frequent physical activities.
The most commonly diagnosed condition that causes arch pain is 'plantar fasciitis', which occurs when the plantar fascia, a thick band of tissue located within the bottom of the foot and runs to the heel, becomes stretched and inflamed.Other possible causes of arch pain include nerve damage to the surrounding tissues or because of the presence of arthritis in the foot joints.
Treatment Options
Immediate treatment should include the use of cooling items such as ice packs or gels, which can help to soothe the area and reduce any swelling that may occur. Ice packs should not be applied directly to the skin as this may cause an ice burn, they should be wrapped in a protective fabric and applied. Alternatively, if there is no apparent swelling, some people gain benefit from the use of heat packs that may help prevent stiffness happening.Pain relieving medication may help to reduce discomfort as might the use of an anti-inflammatory medication.
During episodes of arch pain, high-heeled shoes should be avoided, and if the condition recurs frequently, the use of insoles and support arches that can be worn in the shoe can prove to be extremely helpful in the management of this condition. These devices come in a range of shapes and sizes and can be worn as a temporary measure or as a permanent fixture in the shoe.Good quality leather shoes will help to support the foot and will be able to hold a device adequately.
If the condition recurs frequently or is due to anything other than injury, it may be worthwhile modifying activities and behaviours allowing for periods of more rest during the day. Feet should be elevated when possible to allow for excess fluids to drain away therefore preventing swelling.If the condition is not treated adequately, heel spurs can develop leading to further pain and discomfort. Heel spurs are bony growths that show up on x-ray on the underside of the heel.
Arch strain and pain may indicate that something is wrong elsewhere in the foot and conditions such as arthritis or nerve problems. The pain exists to tell us something is wrong and should not be ignored, in order to seek professional advice and treatment of alternative conditions. Protecting the foot from further injury and pain is extremely important in the management of this condition.
FOOT CARE EXPERT IS FOR SALE.
This website is for sale [more info].
You might also like...