About Our Site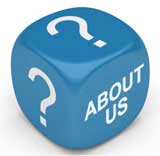 FootCareExpert was formed to offer a unique reference point on foot problems and foot care.
This site includes useful information about common foot problems, treatments and how to keep your feet in the best possible condition.

Foot Care Expert is sponsored by Purely Energy, who have funded a lot of our content. If you are looking for a low cost business energy supplier, take a look at their website.
FOOT CARE EXPERT IS FOR SALE.
This website is for sale [more info].
Related Articles in the 'Site Information' Category...