The Benefits of Wearing Custom-made Shoes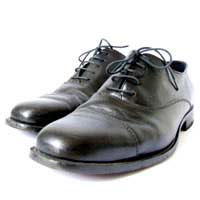 Whether sensible orthopedic footwear or more extravagant and elegant hand-made shoes, custom-made shoes provide the wearer with a level of comfort they may not have experienced before. Custom-made shoes are a worthwhile investment if you suffer from painful medical conditions or experience difficulty in finding suitable footwear that is both supportive and comfortable enough for your specific requirements. Specially tailored footwear can make a big difference to your natural gait, flexibility and balance and can therefore improve the quality of movement.
Increase And Reduction
Wearing custom-made footwear not only offers your feet additional comfort and support but also helps improve leg function and medical conditions relating to the feet, ankle, calf and legs. Custom-made shoes also reduce the risk of developing corns, blisters and calluses and minimise foot fatigue. No longer limited to unfashionable styles, orthopedic shoes are now available in a wide range of contemporary designs, materials and colours, so there are suitable fittings whatever your style preferences may be.
Preventive Measures
Painful conditions like bunions can be prevented, or improved greatly, through the wearing of custom-made footwear. A bespoke pair of shoes will provide the correct amount of room for movement of your toes, and will also take into consideration any other foot or lower leg problems or conditions that may restrict your walking or natural movement.
Enlarged joints that are painful, and hammer toes, can also be eased and accommodated comfortably, by custom-made shoes that are individually measured, styled and fitted. By ensuring that your feet are protected and supported you will be able to increase circulation and reduce swelling in the legs and feet by exercising and walking more comfortably.
Style And Support
When it comes to size the measurement of your feet will not be exact in length or width. Some people may find that one foot is slightly wider or larger than the other, which generally means that comfort is compromised when buying shop bought shoes and other footwear. Custom-made shoes however, will be the exact size, style, shape and design that you choose. This will also take into account the shape and construction of the heel, toe shape, sole type, colour of leather used and the occasion or purpose.
Why Pay More?
Constructing a shoe to fit particular specifications means that custom-made shoes will be more expensive to purchase than manufactured shoes that are commonly available. Your specifications may require additional support enhancements that help aid flexibility of foot, calf and leg movement and provide good arch support and heel protection. Particular care is also taken when taking the exact measurements of your feet, so that the custom-made shoes are able to offer a high level of comfort, protection, quality and durability. This attention to detail means that bespoke footwear is a more expensive purchase than shop bought shoes, but it is an investment your feet will thank you for.
Additional Benefits
Custom-made and bespoke shoes are repairable and therefore provide a good return on your purchase investment. The quality of the leather used to make your custom-made shoes will also provide durability and strong support, which reduces the risk of splitting or damage. A custom-made shoe can outlast many pairs of shop bought shoes and will still look smart and provide the level of comfort and support they were designed to give.
You might also like...