Coxsackievirus Infection: Hand, Foot and Mouth Disease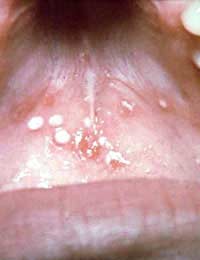 Hand, Foot and Mouth Disease (HFMD) or Coxsackievirus Infection is a disease that is passed on from person to person, and not from pets. It is caught by coming into direct contact with saliva, blister fluid, throat and nose discharge or from stools. The spread of the disease takes between 3-7 days and is most commonly found in young children under the age of 10, although adults are also susceptible during seasonal climate changes like Spring and Autumn.
How To Spot HFMD Symptoms
Hand, Foot and Mouth Disease is a member of the enterovirus family of medical conditions, that also includes Hepatitis A, and is a contagious infection that manifests as a fever with rash on the hands and feet. The rash is formed of small blisters that may be tender and/or painful if touched. Ulcers may also form in the throat, on the tonsils and soft palate and on the tongue. Fever, headache and loss of appetite are also common symptoms. Babies may develop a distinct rash on the nappy area.
A diagnostic test of a stool specimen and a throat swab will confirm whether or not Coxsackievirus Infection is present. Antibiotic treatment for this type of infection is generally ineffective. Over-the-counter pain relief medication is usually the best course of action as this reduces pain and discomfort. Salt water mouth rinses are also a good suggestion as this helps soothe the throat if swallowing is too painful.
Spots, Rashes And Lesions
Apart from the flu-like symptoms that characterise Hand, Foot and Mouth disease, a non-itchy red skin rash also develops on the palms of the hands and the soles of the feet, and in between the fingers and toes. This rash may appear as small red spots that are flat or raised, or as small blisters that are painful and tender if pressed.
Lesions and ulcers may also form in the mouth, particularly on the inside of the cheeks, around the tongue and on the gums. If ulcers develop in the throat this can make eating and drinking painful and difficult. Rinsing the mouth regularly with a salt water solution will help reduce pain and discomfort.
Preventive Measures
Following good hygiene practices reduce the risk of developing the contagious disease. Washing hands frequently, and thoroughly, using warm water and antibacterial soap is the first step in eliminating the spread of any disease. Teaching children the importance of washing hands after using the toilet will help them understand how infection is spread.
Cleaning dirty surfaces with soap and water and disinfecting them with a chlorine bleach solution will also help reduce infection risks. Toys can also be cleaned thoroughly in this manner.
Avoiding close contact – in the form of hugging, kissing or sharing utensils – with anyone who has Hand, Foot and Mouth Disease is also a sensible suggestion.
Common Misconceptions
It is often thought that Coxsackievirus Infection is the same viral disease as Foot and Mouth disease, which affects cattle, pigs, goats and sheep. The two diseases, however, are not related.
You might also like...