How to Minimise the Risk of Blisters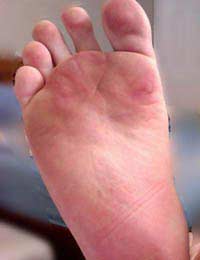 Skin blisters, or pressure ulcers, are caused by excessive friction and the discomfort of becoming accustomed to rubbing and extra usage of mobility or restrictive natural movement. Blisters can be extremely painful and if not treated swiftly can deter sufferers from further walking or physical exercise and movement. Taking preventative measures, however, can considerably help minimise the risk of blisters developing.
What Causes Blisters?
A change in physical movement will impact on the amount of potential friction feet and footwear create. Switching from a sedentary lifestyle to a more physical and mobile regime can present many opportunities for blisters to develop, if care and attention is not paid to ensuring you are wearing the correct footwear for the activity you are about to experience. Sports shoes and trainers must therefore provide a good standard of support in order to reduce the risk of blisters. When choosing to wear sandals, and other strappy footwear, potential friction areas should be assessed.
Understanding why blisters develop will help you choose the best level of footwear support. It is worth remembering that blisters can also be caused by socks and hosiery, so ensuring your feet are comfortable at all times will help minimise painful restriction.
Preventative Steps
Stopping blisters before they occur is not only sensible but also important to the comfort of your feet. If you are increasing the amount of walking that you do, or starting a new exercise regime, it is best to gradually lengthen the period of movement. This will ensure that pressure or friction to the foot and heels remains comfortable. Over exertion can increase foot pain dramatically very quickly which will result in a blister.
Adjusting posture can also impact on how comfortable or uncomfortable your feet are during prolonged periods of movement. A simple adjustment in your stride, or posture, could be all that is required to minimise blister risk. Allowing your feet and body to become accustomed to any change in pressure will enable you to assess comfort levels during walking or exercise. Being aware of this preventative step can be all you need to reduce your experience of uncomfortable blisters.
Alternative Suggestions
Increasing the amount of water you drink can surprisingly reduce footwear discomfort that results in the formation of blisters. Ensuring you are always adequately hydrated means your body is able to sweat properly. Dehydration causes salt crystals to develop on the skin as sodium is released through the body. This can cause rubbing and chafing when walking and exercising.
If you are particularly susceptible to painful blisters massaging a lubricant into the skin of your feet, before walking or exercise, is worth considering. This will ensure sensitive areas of your feet do not rub uncomfortably. Freedom of foot movement can also be improved by using foot powder to reduce the moisture in footwear that can potentially lead to friction. Alternating the shoes that you wear also keeps footwear fresh and moisture free, which minimises discomfort.
The removal of shoes is almost as important as the correct fit and wear. Pulling shoes off can result in unnecessary friction of the heel, which over time creates a potential blister hot spot. Ensuring you take care over the way you treat your feet all of the time will therefore help you keep them in tip-top condition.
You might also like...